How CALO.SOL Became the Ultimate Choice for Subcontractors in One Month
CALO.SOL GmbH is a multi-awarded company for solar system solutions. They provide turnkey solar power solutions for residential clients across Germany.
Winning the race for quality subcontractors
Since CALO.SOL has grown a market reputation in Germany, and it is trusted with more and more projects. And to meet market needs, subcontracting teams are crucial to managing the installations.
Before introducing MightyFields Solar, CALO.SOL used different communication channels (email, WhatsUp, phone calls, …) to empower the office and subcontracted teams with all the needed project information to plan, track, and complete the installations. As a result, the teams were losing time for administration, information got lost (or incomplete), and eventually, the same team could complete fewer projects.
Scheduling app for real-time work planning
CALO.SOL gained the capability to plan, distribute, and track the installation jobs of their subcontracted teams all across Germany. Subcontractors can access their daily/weekly/monthly calendar with all the job details to plan their workday efficiently and always come prepared to the location. If there is any update on the specific job, subcontractors are instantly notified without additional communication (emails, phone calls, etc.) with CALO.SOL's planning team.
"With MightyFields Solar, it is easier to plan projects, and we can finish them faster."

Andrea Kehl, Head of project management
Controlled quality and efficiency with the guided process
With MightyFields Solar mobile app, subcontractors get information on what needs to be done and which information they need to collect to complete the job. Given the job specifics, they are guided through which data, pictures, signatures, and checklists they need to collect. CALO.SOLs' and subcontractors' teams save time collecting the information days/weeks after the job is finished. As a result, the billing cycle has been shortened by 85%.
"Prior MightyFields Solar, we need to send up to ten emails to subcontractors to get all the data. Besides losing precious time for communication, it directly affected the billing cycle. With MightyFields Solar, we have shortened the billing cycle from one or two weeks to one or two days which is excellent for us and our subcontractors."

Andrea Kehl, Head of project management
The solution, straightforward to use
One of the critical factors when introducing a solution is that it is simple to use. Subcontractors started using the mobile app and recognised added value instantly. They can download the app from the Google market/iOS app store and are ready to go. CALO.SOL, on the other hand, can administrate all the work, access the data and modify the workflows/content on their own to respond to business needs quickly.
"MightyFields Solar is straightforward to use. Subcontractors love the mobile app because they have all the information available, do not lose time for administration and get paid for the job much faster."

Jakob Halbauer, Business process analytic and ICT administrator
"MightyFields Solar allowed us to quickly streamline our processes and ensure consistency in quality across every project, team, and team member. The solution is very well-defined; however, the best part is that it allows instant customizations of the captured and reported data."
Katerina Božič, Ph.D.,Chief Strategy Officer
"With the introduction of MightyFields Solar, we could standardise the processes and workflows. My biggest benefit is that I do not need to be involved in day-to-day operations and can now focus more on strategic activities to provide the best services for our clients and partners."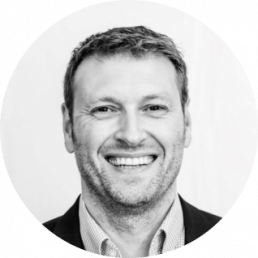 Stefan Arnold, Managing Director at CALO.SOL GmbH

Market recognition (branded app)
Mobile application is a vital touch-point for brand awareness—their customised mobile app with CALO. SOLs' CGP (colours, logo) enables them to promote their brand and build a strong market position.
One "source of truth"
All the operations are administrated and executed via one solution. Therefore, accurate and real-time data about the projects, statuses and reports are always available in one location and not scattered on multiple channels (emails, WhatsUp, SharePoint, phone call notes, Excel, etc.).

Supported with a reliable partner
CALO.SOL recognised the value of having a responsive and reliable partner to support them at any given moment and is prepared to go the "extra mile" to find optimal solutions.
"The MightyFields team goes the extra mile to help us meet our business needs; they became our true partners in no time."

Stefan Arnold, Managing Director at CALO.SOL GmbH
Enter your e-mail to connect with our team